I shot a lot of photos of surfing in 2016, and nearly none the year after. I've been trying to edit down the set, but I wasn't feeling it, so here's a full 82 photo set in 3 sections. I felt like it should all be together.  If it's too long for you, I recommend viewing one part at a time and then coming back to the next later.
Part 1 – Bungalow Surf Camp
Tori was surf coach.
Annelise was head counselor.
Imperfect bumpy waters are another kind of perfect.
Lucas was camp heartthrob.
This is Vinnie on a mellow summer ride. I see him out a lot on bigger waves.
I asked Josh what kind of camper he was, I was thinking something like camp jokester, or most enthusiastic, but he said "extraterrestrial liaison and regional cryptohistorian. No no! Cryptozoologist, marine cryptozoologist"
Lucas again.
Josh took this photo of me. I almost never light leak my film but because Josh touched my camera, it was destined to happen. You should see how boring the non-light leaked photos I took this night are.
Justin was always there for the sunset session, like the sunset session MVP of 2016. Josh and I were like, WHO IS THIS GUY? Then the next year he was gone, we thought we'd never see him again.
Kevin was like the veteran, relative to us newbies.
In 2015 I discovered the synchronizing of the full moon rising passed the rock jetty during sunset, and have since been keeping track of the 3 times a year it happens, hoping there are waves that also line up. It's a lot of nature to hope to line up.
That's Russ Dungan. I only know that because of Andreea Waters' Surf NYC book. These next few are from the Gaston storm swell in late August, which in retrospect wasn't that big, but was intimidating for me at the time.
I think I plagiarized this photo from one of Josh's.
We didn't know until he saved a drunk drowning swimmer in 2017, but I guess that makes Danny camp lifeguard.
They were like, you sure you won't want to shoot towards the neon pink sunset? I was like, no, this is beautiful right here.
I kept trying to take a photo of myself  and lost my balance and went to switch stance.
Part 2 – Hermine
Hermine was the Labor Day weekend storm that prompted NYC to close the beaches, and some surfers got tickets, but tons more were out. It was quite a scene.
In my mind you had to be pretty gnarly to be out there.
Somehow Paul synchronized a V form with this seagull.
Ray shreds a longboard.
Paul is also a popular surfboard maker in Rockaway. I don't even know how so many people are buying surfboards constantly but his company Paul Surf seems busy as hell.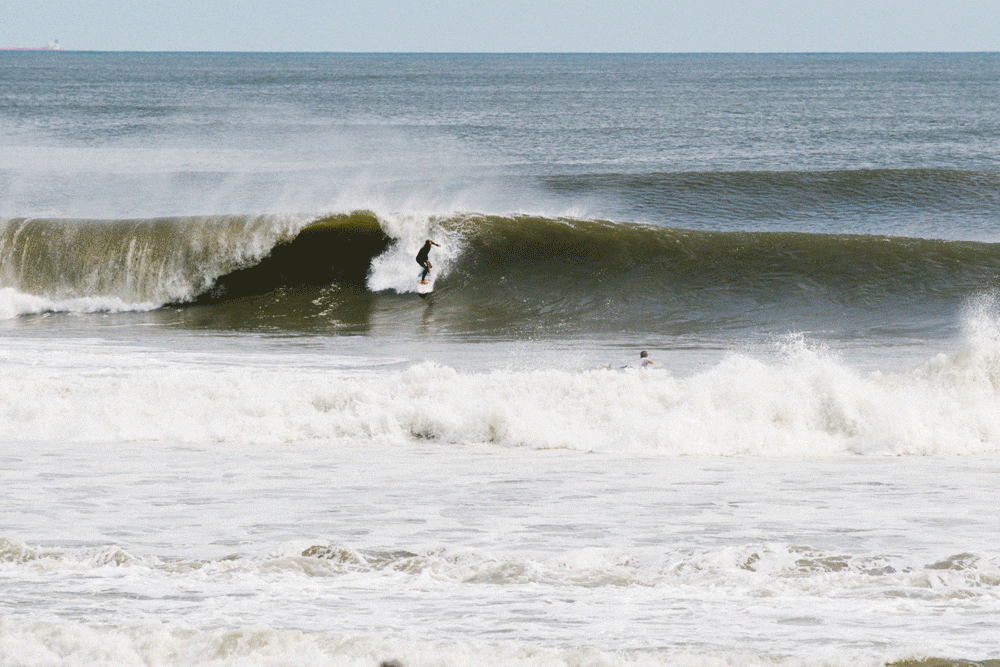 I was feeling super broke in 2016, so I shot some digital, maybe like 20-25% of this series.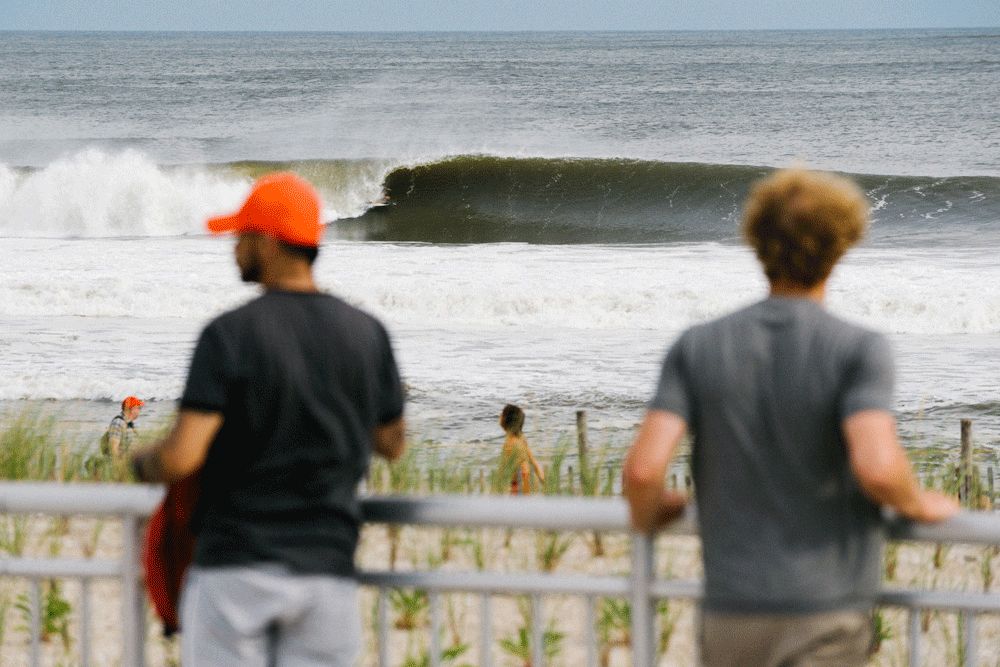 Another natural phenomenon I tried to line up with waves and people surfing them was rainbows.
This and the next couple are from the day after Labor Day, Tuesdsay, in Long Beach, NY.
I met Buddy at Max Fish, and he works at the Patagonia Bowery store, which has to be one of the most environmentally conscious companies of that size.
Buddy and Tee.
Part 3 – Harvest Moon to Election Day
The September full moon harvest moon was a super moon and brought some choppy waves. Paul gets noserides all the time.
I named this blog post after the song Harvest Moon by Neil Young. There's a new cover by a band I like called Sunflower Bean that is nice with female vocals.
The air was getting cooler but there's this really nice hot outdoor shower, it's like a New York City hot spring.
These next few are from the Matthew storm swell in October, this is Ray shredding.
I've always heard New York surfers are much more chill about dropping in on each other, compared to places that people take their surfing really seriously. I mean it's still not that chill but relatively speaking… When there's a storm swell though, stakes are a little higher, as well as safety concerns. My favorite was when I heard someone a few months ago yell, "Don't fucking do it!" to a guy considering going for the same wave.
I love when rainbows form in the ocean spray, and disappear and reappear repeatedly as the spray settles and the next wave crashes.
Election Day 2016 was a big day for a some people. Vote and surf seems like a nice ritual that I was lucky enough to follow again in 2017.
These last 2 were Paul again. I don't know how I ended up with so many photos of him, I barely even saw him in 2017, but that's the beauty of something like surfing in NYC, you go and unintentionally see people, like how Max Fish or Tompkins Square Park used to be, and get to know each other in little bits without using electronic screens.